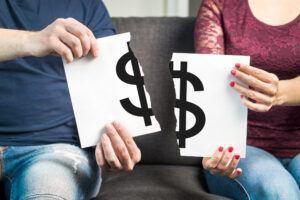 How Child Care Expenses Can Be Divided in a Divorce
posted: Sep. 01, 2021
Clark & Schloss Family Law, P.C.
The costs of raising a child include not only paying for basic necessities such as food, clothing and shelter , but also the expenses associated with child care, which can be substantial for working parents. In a divorce, the obligation for these costs must be fairly divided.
Arizona law requires that both parents financially support their children. The non-custodial parent pays child support but the recipient also has an obligation to contribute toward the costs of child care. Parents can work out an agreement on their own as to how child care expenses will be split, or else a judge will determine the allocation.
Arizona's child support guidelines follow the Income Shares Model, a formula that allocates child care expenses in proportion to the gross income of both parents. The higher the income of the parties, the greater the child support obligation will be. However, if the parents' combined income exceeds $20,000 in one month, the support obligations no longer increase. In these cases, one parent must demonstrate to the court that a higher amount would be warranted under the specific circumstances of their case.
In deciding an appropriate amount of child support to be paid, the court will evaluate the following factors:
The financial resources and needs of the child
The financial needs and resources of both the custodial and non-custodial parent
The standard of living the child would have enjoyed if the home had remained intact
The child's emotional and physical condition
The child's educational needs
The child's medical support plan
The duration of parenting time and the related expenses
Additionally, the amount of child support increases with the number of children and depends on the amount of parenting time the child spends with each parent.
If one parent is paying spousal maintenance, that parent's child support obligation may be decreased proportionately. Similarly, if one parent pays for the health insurance of the children, they are credited for the payment and a percentage is allocated to each parent in the final support calculation.
Child support matters in a divorce can be complex and sometimes contentious. At Clark & Schloss Family Law, P.C. in Scottsdale, Arizona, we guide clients through the divorce process and help ensure a favorable outcome is reached. To schedule a consultation with one of our experienced divorce and family law attorneys about your case, call [ln::phone] or contact us online to schedule a complimentary consultation.