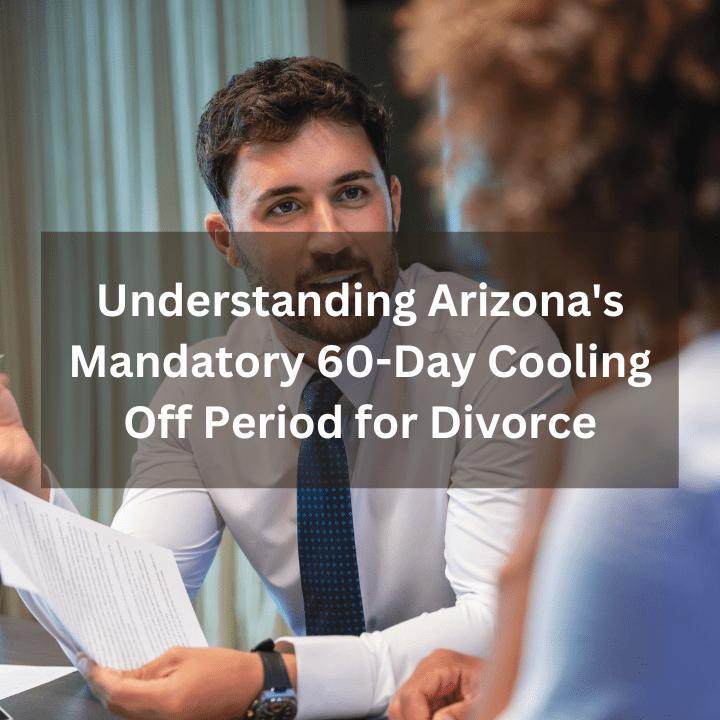 Understanding Arizona's Mandatory 60-Day Cooling Off Period for Divorce
Divorce can be an emotionally charged ordeal, and sometimes people rush into it impetuously. In recognition of these realities, Arizona has adopted a unique provision in its divorce laws, known as the "60-day cooling off period." It offers divorcing spouses a chance to pause and reflect before proceeding with the legal process, and perhaps to explore reconciliation.
The mandatory cooling off period, also referred to as the conciliation period, begins once a spouse files a petition for divorce. During these two months, court proceedings are put on hold, regardless of whether or not the parties agree on the essential terms of the divorce.
While the 60-day cooling off period is an enforced pause, but the spouses can make productive use of the time. These are among the positive actions they might take:
Seeking counseling or therapy — The emotional toll of divorce can be overwhelming. During this period, consider seeking individual or couples counseling. Professional guidance can help address the underlying issues that led to the divorce and improve communication.
Reviewing finances — Use this time to take a closer look at your financial situation. Gather important financial documents, create a budget and begin planning for your post-divorce financial stability.
Making co-parenting arrangements — If children are involved, you can focus on creating a positive co-parenting plan. Collaborate on custody arrangements, visitation schedules and financial support agreements for the well-being of your children.
Planning for property division — Start the process of identifying marital assets and debts. This will prepare you for negotiations during the divorce proceedings.
Getting legal advice — Consult with an experienced divorce attorney to better understand your rights, responsibilities and options during the divorce process. An attorney can guide you through the complexities of Arizona divorce laws.
It's important to remember that the 60-day cooling off period doesn't have to be solely about reconciliation. If you and your spouse are certain that divorce is the best course of action, you can use the 60-day period to prepare and plan for a smoother divorce process. Once the cooling off period concludes, your divorce proceedings can resume, leading up to a final decree dissolving your marriage.
At Clark & Schloss Family Law, P.C., we represent people throughout the Scottsdale area in contested and uncontested Arizona divorces. Our experienced attorneys are here to help you navigate the complexities of divorce in Arizona and guide you toward a more stable future. Call us at 602-789-3497 or contact us online to schedule a free initial consultation.